The right produce to satisfy every wish
Farm fresh produce,
smart packaging
and a streamlined process
We don't do things by halves at Leo de Kock. Our facility in Purmerend processes around 30 million packages of fresh potatoes and other bounty from the fields every year.   Every day, our employees commit to ensuring that these top-quality potatoes and vegetables arrive on time at the right customers. From the potato, onion or sweet potato in its purest form at the grower to the tasty end result in all its glory on the supermarket shelf… we deliver quality in every link of the production and distribution chain. We are proud to show what we can offer.
For more than a century, our wonderful company Leo de Kock has been an innovator in the fresh potato sector. A quarter of a century ago, we joined forces with another potato pioneer: Agrico from Emmeloord.
This powerful and innovative potato cooperative is passionate about developing and growing the very best varieties. Tasty potatoes that offer vigour and consistent, uniform quality. In Purmerend we inspect, wash, dry, grade and pack these top-quality potatoes, which are sourced from both conventional and organic growers. They are then transported to wholesalers and supermarkets in the Netherlands. If required, the produce can be kept chilled during the chain from source to delivery point. This also applies to the fresh (seasonal) vegetables we supply. Thanks to the short communication lines with our parent company Agrico and its affiliated growers, we can respond rapidly to current market conditions and additional demand and supply.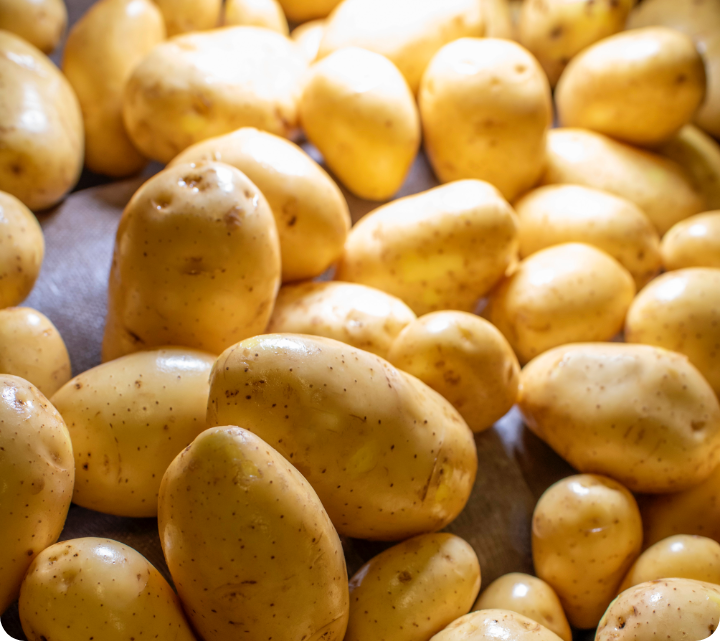 Our approach to packaging
No two customers are the same. Through a process of continuous innovation and smart and efficient production, we can satisfy all the diverse needs of customers. At Leo de Kock we deliver custom solutions. Our customers can rely on us to place only the best potatoes of the desired size in the right packaging. We use an advanced line of machines to pack our products as close as possible to the moment of delivery. This means we can guarantee optimal freshness. Our professionals in the workplace ensure that this ingenious packaging process runs smoothly.
Packaging in various formats

The majority of our potatoes are packed in 100% recyclable films. These special films slow down green discoloration and the sprouting process of the potatoes. We can also supply potatoes and vegetables in:


Packaging made from starch or sugar beet (fully compostable according to EN13432 standards)


Trays


Buckets


Loose in crates


Boxes


Paper bags


Take the pressure off

 An exceptional and convenient feature is special film packaging with an integrated steam valve. This is our answer to the consumer's need for convenience and healthy food. There is no need to wash and peel the potatoes. Simply place the packaging in the microwave. Thanks to a unique pressure build-up, the fresh potatoes will cook in their own steam in around eight minutes. So, on busy evenings, take the pressure off boiling the potatoes!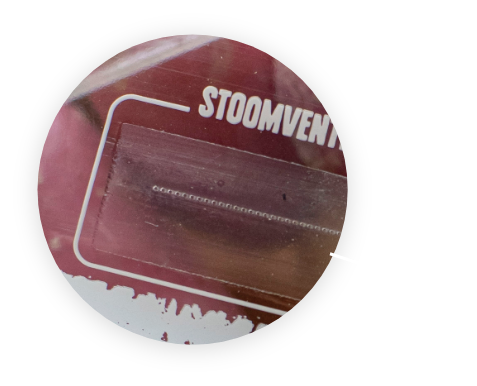 Marketing and Category Management
Which potatoes are winning the flavour stakes, which method of preparation is popular, what size and what type of packaging are making potatoes fly off the shelves? We are happy to respond to trends and the wishes of customers as best we can. Sharing knowledge and expertise with our partners is an invaluable part of this process. The objective is to identify the optimal composition of the potato category and offer maximum added value for the consumer. Product management, space management, logistics optimisation and, of course, the right choice of packaging materials are vital components in this respect. Leo de Kock has worked intensively with the major supermarket chain in the Netherlands for decades.
Rapid response in the supply chain and logistics
At least 2500 times a year, a trailer carrying a full load of potatoes leaves our premises in Purmerend. Our trademark is fresher than fresh! Speed is a vital link in the chain from the farm to the wholesaler and supermarkets. As is perfect planning. Outstanding levels of stock management. And streamlined transport. Our planners at the supply chain and logistics departments excel in connecting all these links. Every day of the week, they make sure that our products arrive at the right customer on time. And that is also thanks to our transporters, who ensure that our products reach their destination as quickly as possible.